with the most complete ESG tool in the market. We help you translate Sustainability into business.
proudly powered by
the game changer
ESG SaaS

What is ESG MATURITY?
ESG MATURITY delivers superior Action Plans
focused on impact and outcomes
Environmental​
A company's impact on the natural environment and the energy and Resources it uses to operate.​
Social
How a company manages its relations with employees, customers, suppliers and society in general.​​
Governance
How the internal policies and procedures of a company make effective decisions for the greater good.​​​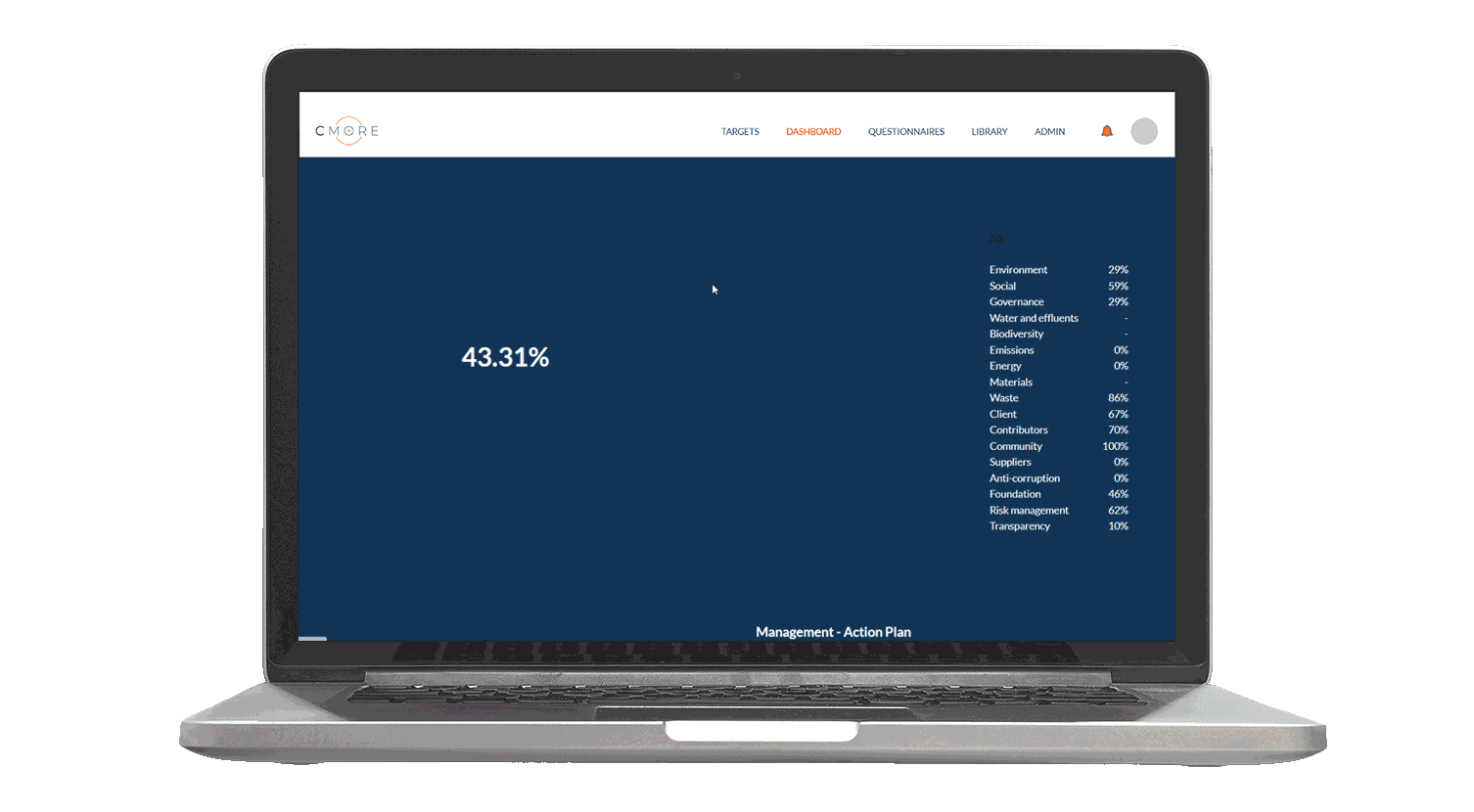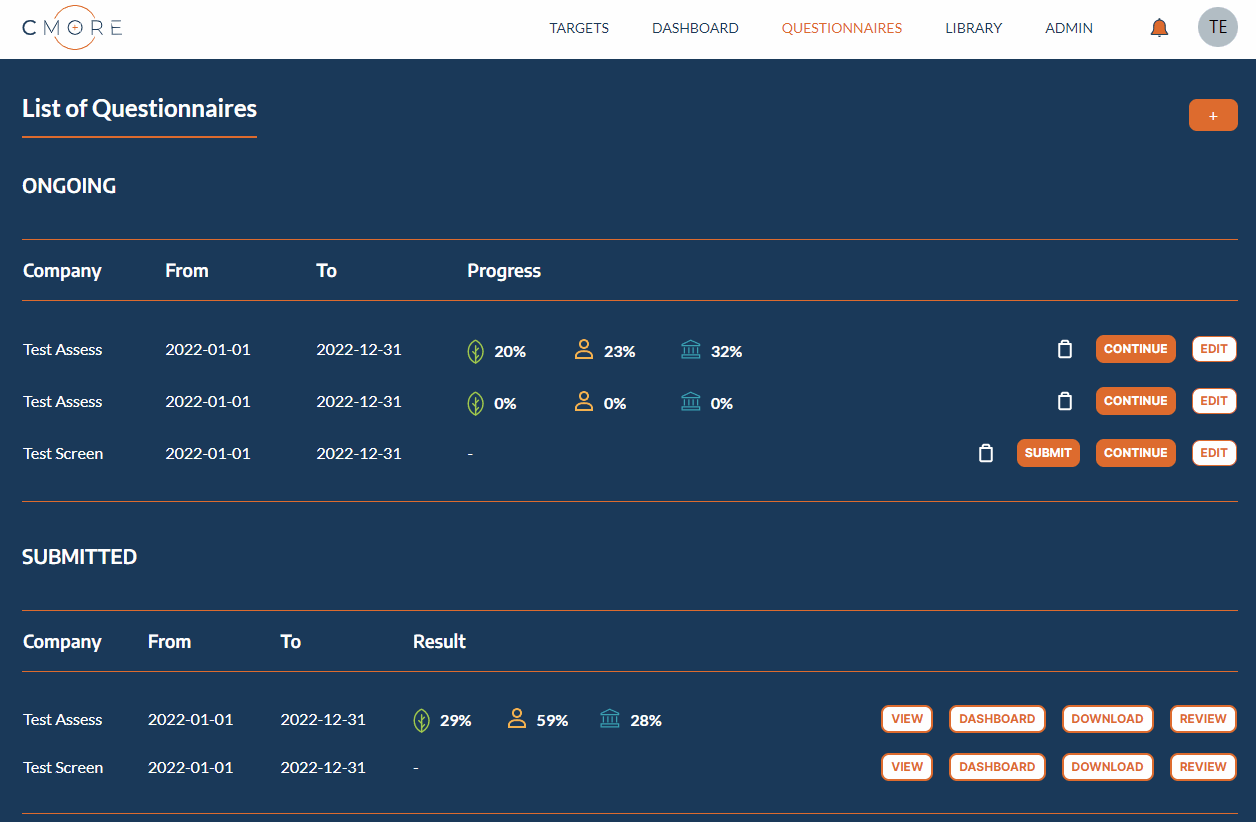 Customized questionnaire according to the business sector, country and size
Questionnaire based on more than 350 to 450 metrics that are academically assessed and validated, inspired by GRI, SASB and GIIN methodologies
INFORMS
Provide rapid and verified responses to RFPs and other audits
CONNECTS
Reads unstructured information
Performs a reputation analysis
Connects with other platforms through an API
AGGREGATES
Aggregates all company's ESG information and documentation
Scope 1, 2, 3 GHG Accounting and Reporting
ANALYSES
View the current status of the company (T0)
Maps a set of initiatives (initiative vs effort level vs impact)
Presents the Benchmark (by sector and country)
MONITORS
Generates alerts (updating the tool with new legislation or document analysis)
Customizable Dashboard (more than 100 possible charts)
Target Setting and Tracking
Descriptive, Predictive and Prescriptive Analytics
Features That Make us Unique
Packages and Features
We believe that the best ESG practices in companies not only mitigate risks but also have the potential to generate above-average financial returns
SCREEN
Macro analysis of the company's ESG stage, identifying key focus areas and initiatives (First steps towards sustainability).
| Macro Questionnaire (up to 40 questions)
| Basic Report (up to 6 charts)
| Action Plan
| FAQs
| 3 users
ASSESS
Captures a snapshot (AS-IS) of the overall ESG MATURITY status of the company.
| Complete Questionnaire
| Basic Dashboard (up to 12 charts)
| Action Plan
| Library
| 20 users
DISCOVER
Complements the Assess with a set of highly relevant details for companies who want to position themselves in the market.
| Dynamic Dashboard
| Benchmark (sector and country)
| Document Analysis
| Alarming (Legislation)
| Unlimited number of users
| Customization of Software Layout Colors
| Definition of Targets and Monitoring
ACT
Suitable for companies that want to differentiate themselves in the market for their good practices not only by implementing their measures but also their impact on the business. This package allows clients to analyze their data to anticipate and prevent risks and optimize resources, resulting in well-founded strategic decision-making.​
| Reputational Analysis
| Descriptive Analytics, Predictive Analytics and Prescriptive Analytics
| Risk Anticipation and Prevention
Our Customers